KATIE NUES FOUNDATION CHARITY SCRAMBLE – JULY 11, 2022
Rett syndrome never sleeps. Neither do we. Your help is needed more than ever due to a 2-year pandemic delay in fundraising. The clinic stayed open, new diagnoses were made, new families seen, research progressed and all families are continuously supported. Help us close the budget gap with a fun day of golf, contests, and 19th-hole raffle and celebration.
Sponsors, golfers, raffle items and volunteers needed. Join in and be a change maker!
TOWN HALL WITH OUR CLINIC EXPERTS – JUNE 10, 2021
Meet the team and hear how the clinic has been serving patients in the time of CoVid. Watch this Town Hall recording.
Meeting Recording:
https://us02web.zoom.us/rec/share/ZJxrHPnD6yI1YIuEarux6HhHdGUJw4-YUNNQ4XIc67luhqpriqLj1G2OHypP0WlJ.BHDHhT5kANcdmCMQ
Access Passcode: ?8M6Y3d@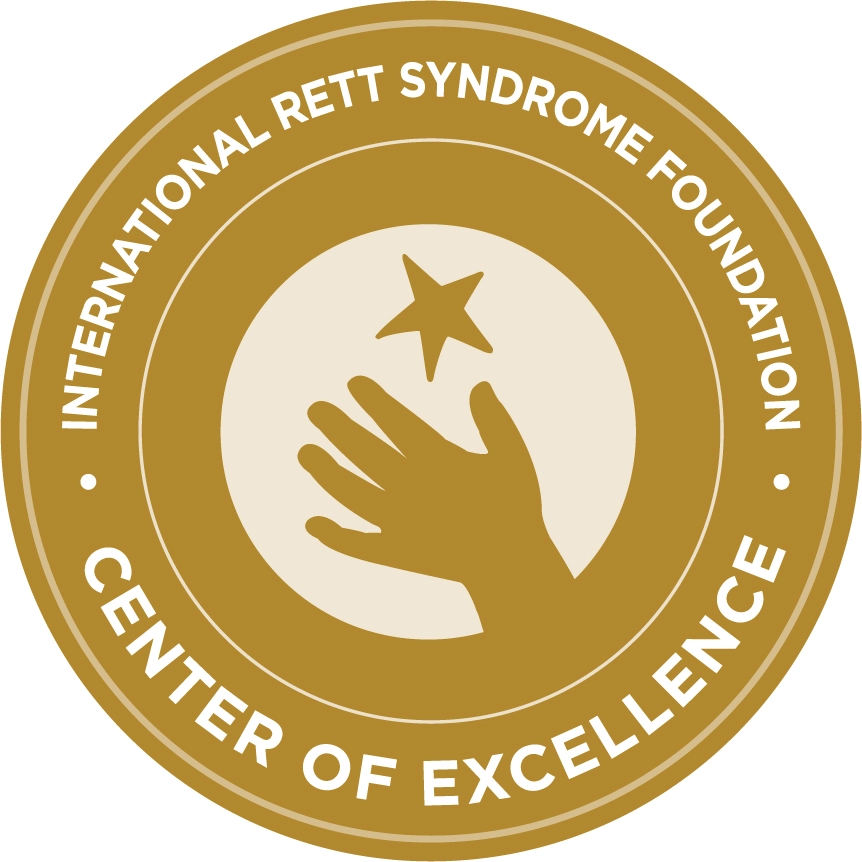 Why donate?  Your funds all go to Katie's Clinic for Rett Syndrome to cover the clinical care, research projects, and community education, that is not reimbursable by insurance or covered by grants.  No family is ever turned away.
jnues@katienuesfoundation.org
NIH funded – Natural History Study (2005 – 2021)
Clinical Drug Trials
Therapeutic Research
Advocacy
Clinical Research Center of Excellence Award (2017 and 2021)
Our Philosophy- The Enriched Environment
Research has documented that enriching
the environment can improve the condition
of Rett syndrome. Rett syndrome is not a
degenerative condition, rather, nerve cells are
small and underdeveloped. Through a process
called neuroplasticity, neurons form new
connections, allowing an individual to learn
and to build new skills.
We have compiled the elements of an
enriched environment:
• Communication
• Mobility
• Socialization
• Attention to apraxia/anxiety/neurosensory
regulation
• Optimal medical health
By integrating these elements into our
patients' lives, learning and literacy can follow.
Appropriate therapies and the hard work
of families greatly contribute to creating
enriched environments for individuals with
Rett syndrome. Years of experience have
taught our team to presume competence in
the abilities of these individuals. We believe!