Invitation to join Dr. Mary Jones' online Celebration of Life, Feb 6th, 2021 at 1pm PST
Dear friends and families, it is with a heavy heart that we share with you that we lost Dr. Mary Jones unexpectedly in November. We invite all who knew and loved her to join in her online Celebration of Life on Saturday, Feb 6th at 1:00pm Pacific. Invitation and link to register for the Zoom service:
https://www.paperlesspost.com/go/1ZANgGrsjJ25W5U3LVlw
Dr. Jones' legacy is one of inspired leadership and compassion in her dedication to the health and wellbeing of some of our community's most vulnerable children. As both a long-time community pediatrician and since 2009 as Director of the Rett Syndrome Clinic, one of very few clinics of its kind in the western U.S., she was an enduring champion for her patients and was deeply committed to her work. We are proud and humbled, and fortunate to have had Dr. Jones part of our Oakland community for over 40 years.
Dr. Jones was beloved by her patients, their families, her interns, the UCSF BCHO staff and Branches, the rare disease community, and all of us at The Katie Nues FOundation. She will be deeply missed. Please join us as we extend our condolences and appreciation of Dr. Jones to her patients, family, friends and colleagues.
Dr. Jones' family asks, in lieu of flowers, for donations to the Katie Nues Foundation or Xenophon Theraputic Riding Center (http://xenophontrc.org/)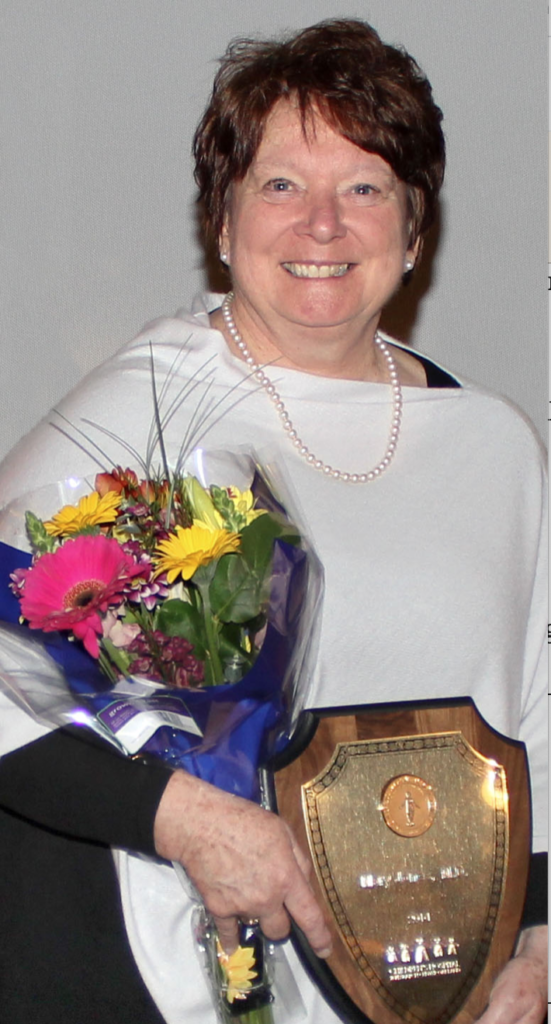 Why donate? Your funds all go to Katie's Clinic for Rett Syndrome to cover the clinical care, research projects, and community education, that is not reimbursable by insurance or covered by grants. No family is ever turned away.
jnues@katienuesfoundation.org
NIH funded – Natural History Study (2005 – Present)
Clinical Drug Trials
Therapeutic Research
Advocacy
Clinical Research Center of Excellence Award (2017)
Our Philosophy- The Enriched Environment
Research has documented that enriching
the environment can improve the condition
of Rett syndrome. Rett syndrome is not a
degenerative condition, rather, nerve cells are
small and underdeveloped. Through a process
called neuroplasticity, neurons form new
connections, allowing an individual to learn
and to build new skills.
We have compiled the elements of an
enriched environment:
• Communication
• Mobility
• Socialization
• Attention to apraxia/anxiety/neurosensory
regulation
• Optimal medical health
By integrating these elements into our
patients' lives, learning and literacy can follow.
Appropriate therapies and the hard work
of families greatly contribute to creating
enriched environments for individuals with
Rett syndrome. Years of experience have
taught our team to presume competence in
the abilities of these individuals. We believe!